List:
1.    Incube8 (Mont Kiara, Kuala Lumpur)

Price:
Furnished Serviced Office Space (~3 pax)
Google Map:
Benefits:
Prestigious Office Address at a convenient location.
Flexible leasing options: Only pay for the space you need.
Unrestricted growth: Increase your serviced office space as and when required.
All-Inclusive costing (rent, service charge, utilities, insurance, etc.)
Your own branding and corporate identity in your serviced office.
Immediate availability for businesses with 1 – 50 employees.
Enjoy discounts on Meeting Rooms and Office Space.
Free access card for tenants.
Free flow coffee, tea & water, cleaning service.
Air conditioning everyday from 9am – 6pm.
5 hours FOC usage per month of our meeting room (subject to availability).
One dedicated telephone and fax line. One time technology set up fee RM99. A physical telephone is provided, each extra phone will be RM50 / per phone / per month.
Receptionist to answer incoming calls on behalf of your company during office hours.
Voicemail and incoming faxes will be automatically sent to your e-mail.
Furnishing, utilities, electricity, hi-speed internet included. Internet Lan cable is provided. Wifi router for sale RM160 per unit.
Other Facilities:
Virtual Office
Mailbox
Lounge Access
Telephone Answering
Hot Desking
Meeting Room
Interior Meeting Room
Executive Meeting Room
Board Room
Website:
http://www.incube-8.com/serviced-office-kuala-lumpur/
2.    Startup Hub Mentari (Sunway)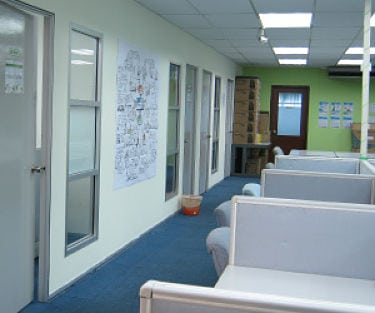 Room Type:
Permanent Desk (Individual)
Price:
RM 300/month
Google Map:
6-2, Jalan PJS 8/12A, Bandar Sunway
Benefits:
1 Desk + 1 Chair
Locker (Subject to Availability)
WiFi
Includes Utility Charges
Free 10 Days Training Room Usage (Subject To Availability)
Unlimited Free Meeting Room Usage (Subject To Availability)
Mail Collection
Office Address
Photocopying (Available at Special Rate)
Faxing (Available at Special Rate)
Scanning
Access to Professional Mentors
Access to all Hub
Prayer Room Usage
Invitation to all MAD & Startup Hub™ Events
Facilities Included: • Lounge • Prayer Room • Pantry Usage • Cleaning Service • CCTV Security• Door Access System
Door Access Card (RM 50 per card)
 Other Facilities:
The Simple Individual (Hot Desk)
Daily Usage
Weekly Usage
Website:
http://www.incubator.com.my/hub/sunway/
3.    Nook Malaysia (Bangsar)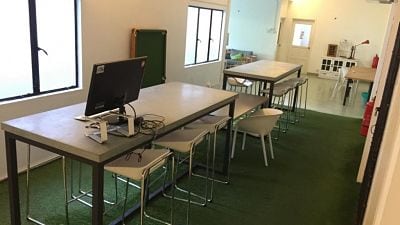 Room Type:
Permanent Resident (Open Office)
Price:
RM 400/month
Google Map:
9, Jalan Riong, Off Jalan Maarof, Bangsar
Benefits:
Hot Desking.
Your own personal lockable storage.
Working Hours 9am – 6pm Mondays – Fridays. Extended working hours are possible with a custodian in the house.
Complimentary Coffee & Tea.
Free Parking.
Virtual Office package included.
 Other Facilities:
Daily Drop In
10 Day Pass
Virtual Office
Private Meeting Room
Conference Room
Collaboration Bar + Discussion Areas
 Website:
4.    Whitespace (Bangsar, Mont Kiara, Puchong)

Room Type:
Serviced Office (This article will focus on Puchong address)
Price:
Unknown
Google Map:
Jalan Kenari 6, Bandar Puchong Jaya
Benefits:
Flexibility in upgrading your business quickly with a space provided without needing to do a lot of adjustments.
Does not need to take a lot of time getting everything set up, if you are looking to move into a new office.
Fully equipped with everything that you need for starting up a new business. Save a lot of money on furniture and other start up accessories.
You only pay for what you use with terms as short as one month
√ Business Address
√ Meeting Rooms
√ Training Rooms
√ Executive Rooms
√ Lockers
√ Phone Number
√ Fax Number
√ Voice Mail
√ Receptionist
√ Access Card
√ Thoroughfare
√ Courier & Dispatch Service
√ Document Services
√ Business Administrators
√ Pro Panel
Other Facilities:
Virtual Office (Partner)
Virtual Office (Professional)
Virtual Office (Premier)
 Website:
http://www.whitespaceinternational.com/services/serviced-office/
5.    Paper + Toast (KL Center)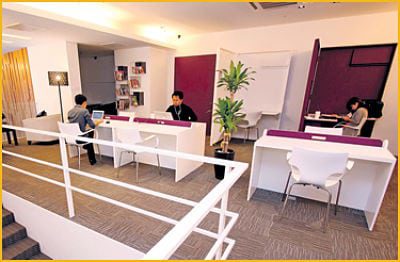 Room Type:
Coworking Space + Kitchen Collective
Price:
RM 500/month
Google Map:
Lot 5, Ground Floor, One Residency, 1 Jalan Nagasari, off Jalan Raja Chulan
Benefits:
Coffee, tea and water (drinks)
Internet access
Plug Points
Desk
Chair
Other Facilities:
Work by the hour
1 Day pass
12 Day pass
Meeting Rooms (3-18 pax)
Event Space (~20 pax)
Virtual Office
Website:
http://www.whitespaceinternational.com/services/serviced-office/
6.    Fluent Space (Kelana Jaya, Petaling Jaya)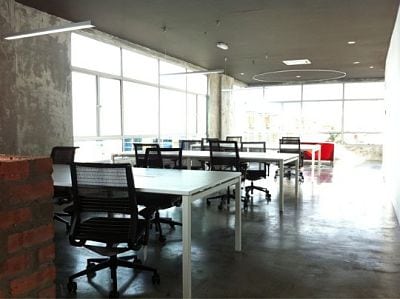 Room Type:
Coworking space
Price:
Unknown
Google Map:
A-10-03, Plaza Taragon Kelana, No 3, Jalan SS6/6, Kelana Jaya
Benefits:
Other Facilities:
 Website:
7.    The Nest (Damansara Heights)

Room Type:
Coworking space
Price:
Unknown
Google Map:
7, Jalan Derumun, Bukit Damansara
Benefits:
Swimming pool
Cooking Lady who cooks 3 delicious meals every day
Nearby parking options and public transportation
All spaces have great facilities including air conditioning
Free Wi-Fi
Access to business development, marketing and tech services
Access to our very own photo studio and photographer
Workshops on cold calling, business development, brainstorms etc.
Cool events with the MGVD network
Get to know talented entrepreneurs
 Other Facilities:
Hot Desking
Event Space
Private Space
 Website:
8.    Makespace (KL City)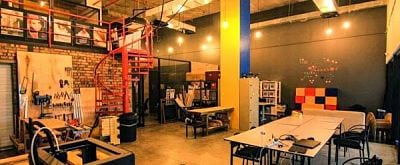 Room Type:
Coworking space
Price:
Unknown
Google Map:
Benefits:
 Other Facilities:
Event Space
Private Space
Website:
9.    The Entrepreneurs' Lab (KL City)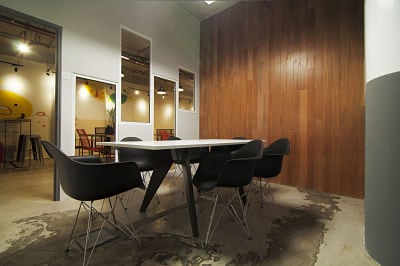 Room Type:
Serviced Office
Price:
Unknown
Google Map:
Tower 23, Jalan Tun Mohd Fuad 3, Kuala Lumpur
Benefits:
An awesome room in an awesome office with an awesome address
Reception services
Secretarial services
Document services
Dedicated phone lines
High speed Wi-Fi connection
Access to the meeting room
Free roam of the breakout area
Free flow coffee at Espresso Yourself Café
Panel of secretarial, accounting and tax consultants
 Other Facilities:
 Website:
http://entrepreneurslab.com.my/
10.                       The Dreams Land (Oversea Union Garden "OUG")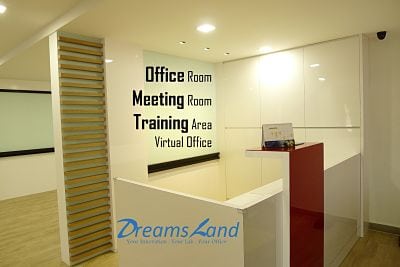 Room Type:
Serviced Office (with automatic training/meeting room real-time booking system)
Price:
RM 600/month
Google Map:
123A, Jalan Hujan Emas 8, Overseas Union Garden
Benefits:
Security Card System
CCTV
High speed Wi-Fi (20MB/s)
Cleaning Service
Fully Furniture
Air-conditioning
Electricity
Pantry Service
Email Notification
Business Address
Receive Mails & Parcels
*Meeting Room
**Training Area
 Other Facilities:
Virtual Office
Training Room
Meeting Room
 Website:
https://thedreamsland.wordpress.com/
If you think this article miss any awesome place, please let us know via comment box below: